FIVE GO ON #GWRADVENTURES
Share your photos of the beautiful destinations you can travel to with Great Western Railway with #GWRAdventures for the chance to feature in our photo gallery.
View gallery
OUR WINNERS
The #GWRAdventures photo competition is now closed. Well done to our weekly winners.
Heading to London with GWR? Then see the city through a lens and share your best snaps using #GWRAdventures and #London – think Big Ben at sunset or the bright lights of the West End. Get a GWR train to London direct to Paddington station with no booking fees.
Take a train to Bath and marvel at some of the stunning Georgian architecture which provides the perfect backdrop for a beautiful photo. Capture your travels and share your photos with us using #GWRAdventures and #Bath. Bath Spa station is situated in the city centre within walking distance of some of the city's most popular attractions.
From Cardiff Castle to Victoria Park, there are many picturesque attractions to enjoy. Hop on a GWR train to Cardiff and arrive in the heart of the Welsh capital at Cardiff Central station. Don't forget to share your best pictures on Twitter or Instagram using #GWRAdventures and #Cardiff.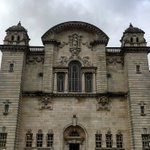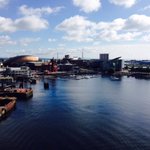 From boat rides on the canal to the famous Oxford University, you won't be short of a photo opportunity in this historic and pretty city. Take a GWR train to Oxford and capture the beautiful scenery with #GWRAdventures and #Oxford.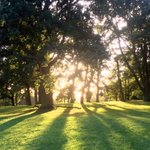 Head to the South West of England and enjoy a GWR adventure. Simply jump on a train to Exeter and experience a historical day trip full of exceptional photography and perhaps the odd selfie. Share your adventures with #GWRAdventures and #Exeter.