Let's hear it for our dream clean team
Leonie and her brilliant teams have been responsible for helping to protect you since COVID-19 hit. Discover how, during the pandemic, they've worked doubly hard to keep our trains and stations as clean and as safe as can be. See how it's done as Leonie gives us the lowdown.
Who's looking after things?
"It's my job and our jobs to look for innovative ways to keep things as safe as possible for you and other passengers. And it's the passengers that motivate our 613-strong cleaning staff to work tirelessly every day – and to put in an extra 2,174 hours a week."
What does an average day look like?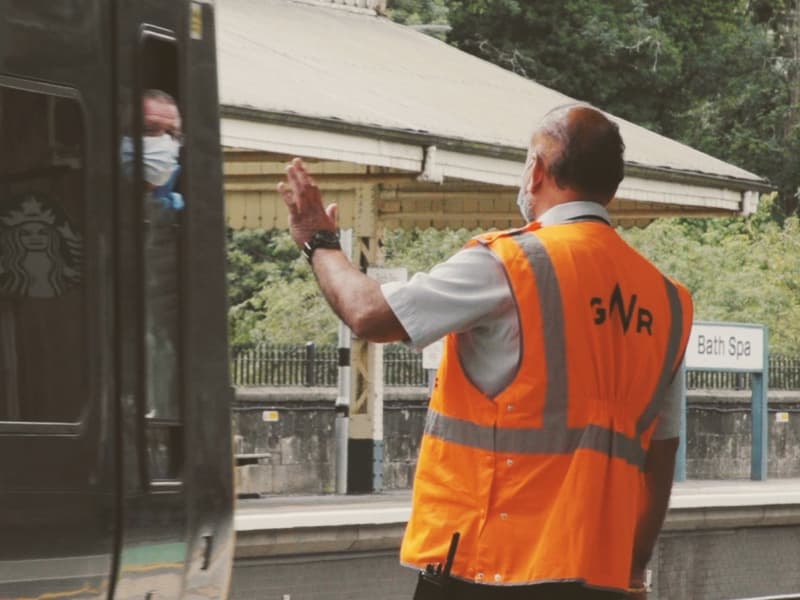 "Whether cleaning trains or stations, the work is always fast-paced – often the teams have as little as four minutes to clean a train, for example. And, despite fewer people travelling, their workload has doubled. Everything is treated once with a fluid that cleans, and again with one that sanitises and kills viruses. Then a fogging process takes place. This all applies whether there are 50 people travelling or just one."
What's involved in cleaning the trains?
"The number of times a train gets cleaned depends on the journey. For example, a long journey from Paddington to Penzance can see three lots of cleaning en route, as well as full cleans before leaving and on arrival. We call these 'turnaround cleans'. Every train undergoes turnaround cleans and is maintained throughout journeys. That way, you can rest assured that we're doing everything we can to protect you."
And the stations?
"Typically, the cleaning staff are at work between 19.00 and 06.00. At the 24-hour stations, there is always someone on duty. Throughout the pandemic, not only have our teams maintained the high standard you expect, but they've improved the overall cleanliness of our stations."
How can we show our appreciation?
"As well as being up for National Rail awards, every team member has been nominated by us to receive the Great Western Excellence Award. They've made it through to the finals and we're keeping our fingers crossed they'll win their category, 'Committed to Customers'. I am so proud of each and every one of them."